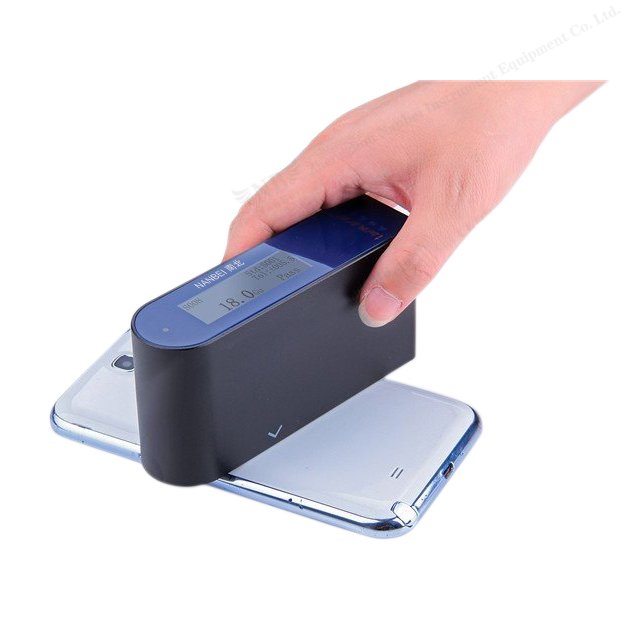 WG60 Precision Glossmeter
Brand:NANBEI
Mode:WG60 Precision Glossmeter
Application:Used to measure the gloss of objects
WG60 Precision Glossmeter


Introduction of gloss meter :
This gloss meter is designed and manufactured with the reference to the international standard ISO 2813 and China national standard GB/T9754. Technical parameters are in accordance with ASTM D2457, ASTM D523 and GB/T13891, GB/T7706, GB/T8807 standard. All performance indexes meet the primary working machine requirements of metrological verification procedures of national standard JJG696-2002 "mirror gloss meter and gloss board". Apply on paint, ink, stoving varnish, coating, wood products; Marble, granite, vitrified polished tile, pottery brick and porcelain; Plastic, paper; Other nonmetallic material.
| | |
| --- | --- |
| Product Name | Gloss meter |
| Mode | WG60 |
| Measurement Range | 0-200Gu |
| Application | Apply on paint, ink, stoving varnish, coating, wood products; Marble, granite, vitrified polished tile, pottery brick and porcelain; Plastic, paper; Other nonmetallic material. |
| Instrument Dimensions | 122x34x60mm |
| Projection Angle | 60° |
| Measuring Spot | (ellipse: long axis*minor axis)8mm*4mm |
| Measuring Mode | Automatic measurement/ manual measurement/single measurement/average measurement and cross measurement for a variety of combination measuring mode |
| Data Storage | 100 groups |
| | Set standard sample in any stored data, user-define the tolerance range |
| Language | Chinese/English |
| Output | Connect the micro printer to realize real-time output of measured data |
| Division Value | 0.1Gu |
| Repeatability | 0.2Gu |
| Reproducibility | 0.4Gu |
| Indication Error | 1.0Gu |
| International Standard 60° | ISO-2813、ASTM-C584、ASTM-D523、DIN-67530、ASTM-D2457、JND-A60、JND-P60 |
| National Standard 60° | GB 9754、GB 9966、GB 8807 |
| Standard Accessories | Power adapter/user manual/warranty certification/standard board |
| Optional Accessories | Micro-printer |